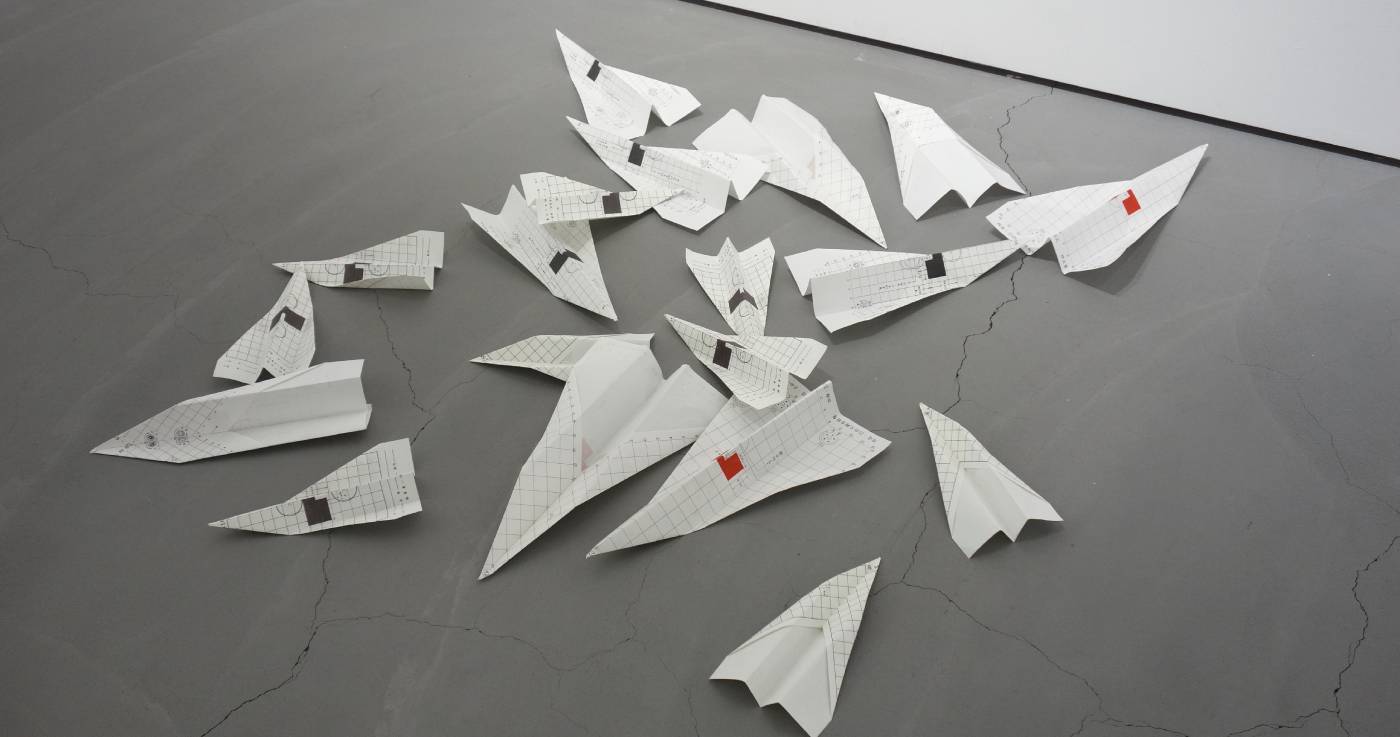 展期

日期:2021-11-27 ~ 2022-01-01

地點

Spinnereistraße 7 / Halle 4B, 04179 Leipzig

參展藝術家

藍仲軒
---
也趣藝廊萊比錫(AKI Gallery Leipzig Prospect) 11月份德國展場,即將精采呈現-台灣藝術家藍仲軒首次歐洲個展《餘溫》。展名意指「戰爭結束之後」遺留在世界上的「溫度」,如此餘溫可被視為一個火種,藴育了不同立場並在未來升溫,再次形成衝突。藍仲軒收集了戰爭物件,利用抹除、偽造、修改、重製,試圖提出另一種看待歷史的觀點。以非批判、旁觀、普世且低調的視角,探討人們當今生活在各種型態的戰爭、疾病與消亡之中,應當如何自處。
也趣藝廊邀您2021.11.27 (六) – 2022.01.01 (六) 也趣藝廊萊比錫(德國),感受藍仲軒《餘溫》個展所描繪世事紛擾中,漫漫生命長流的可貴。

【關於藝術家】
藍仲軒(b. 1991)生於臺灣臺北,畢業於紐約普瑞特藝術學院純藝術學系研究所,現生活與創作於臺北。藝術家取材攝影、現成影像、文獻影像、以及歷史物件,透過抹除、修改、與再造的方式,最終以複合媒材與裝置的形式呈現。近年展覽包括新竹絕版影像館聯展「戰爭、歷史,與其叛徒」(2020)與亞紀畫廊聯展「情歌」(2020)、也趣藝廊MIT新人推薦特區個展「願你續航」(2019)、東京3331 Arts Chiyoda個展「妄亡」(2018)。曾參加日本東京3331 Arts Chiyoda(2018)與芬蘭海門屈勒Arteles Creative Center駐村計畫(2017)。獲獎集保當代藝術賞優選(2020)、新樂園藝術空間新秀獎(2018)。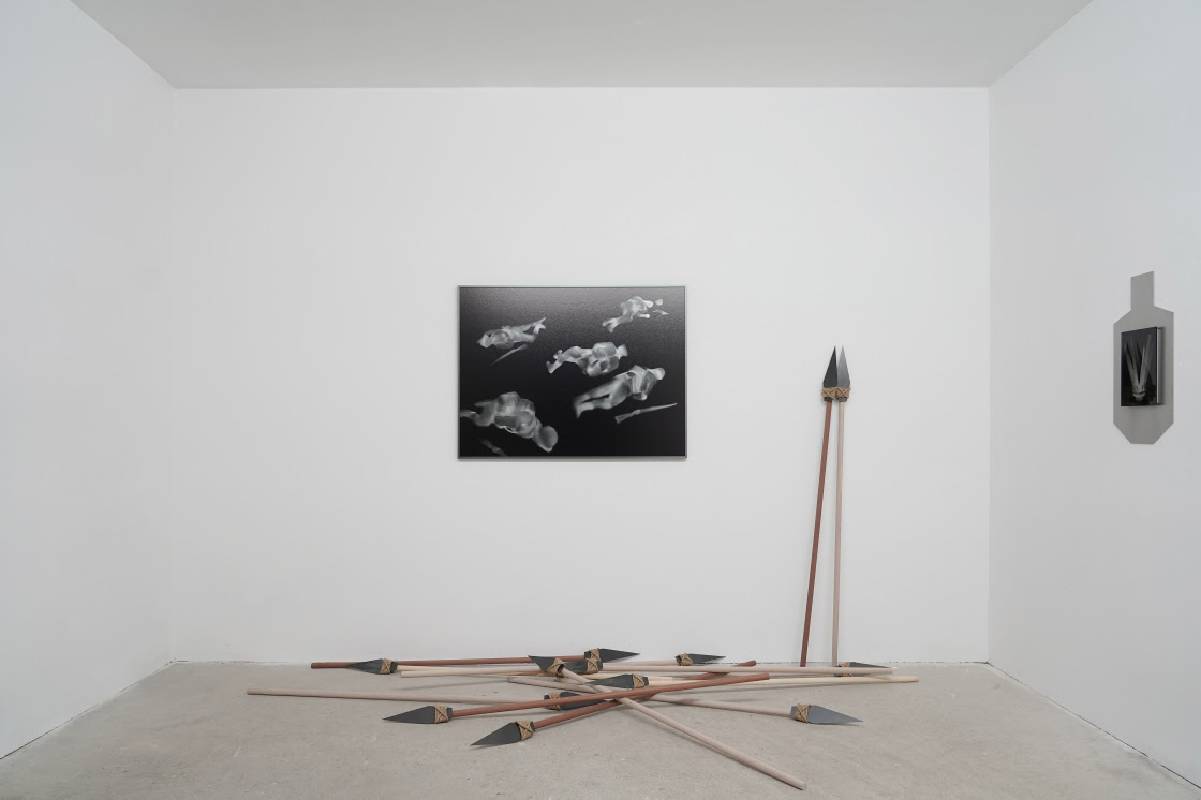 Exhibition︱Residual Heat –Chung-Hsuan LAN Solo Exhibition
Duration︱2021.11.27 (SAT) – 2022.01.01 (SAT)
#LiveStreaming|2021.11.26(FRI) 2PM (CET)GEM+1/ 9PM(TST)GMT+8
Venue︱AKI Gallery Leipzig Prospect | Spinnereistraße 7 / Halle 4B, 04179 Leipzig
Contact︱akigallery.leipzig@gmail.com
AKI Gallery Leipzig Prospect (Leipzig, Germany) is pleased to announce a solo exhibition "Residual Heat" by Taiwanese artist Chung-Hsuan LAN from 2021.11.27 (SAT) – 2022.01.01 (SAT).
There are several ways to elaborate Chung-Hsuan LAN's interest in war. In a way, it is an intuitive, unexplainable, subconscious preference he has had since childhood, like his other interests in history, natural disaster, and aircraft. Coming from a place that is in a status of "pre-war" for more than 70 years, Lan is always curious about the war. In the upcoming solo exhibition "Residual Heat" at AKI Gallery Leipzig Prospect, Chung-Hsuan Lan expresses his perspective towards the topic.
You will find references to historical wars, including World War 2, Korean War, and Vietnam War, in the exhibition. Although these conflicts seem irrelevant to his personal background, they are, still, the incidents that construct the world that he lives in. The influences brought by the wars are beyond politics and geology by their time. They tremendously exist until now in the forms of entertainment such as pop culture, cinema, and video games, and they are presented in specific aspects defined by certain standpoints. However, the exhibition title "Residual Heat" describes not only the aftermath of the past wars.
Through erasing, forging, or remaking the historical objects, Lan removes the recognizable labels and bring up the body temperature and the deaths – a biological characteristic and a fate shared by all of us – to imply the same of human beings. That is what "Residual Heat" also indicates, no matter who we are fighting for and who we are fighting. It could be said that it is his expectation of the hometown's "pre-war" as well as any ongoing or potential war in the rest of the world.
【About Artist】
Chung-Hsuan LAN (b.1991) is born in Taipei, Taiwan. He holds an MFA in Fine Arts from Pratt Institute, New York and he currently lives and works in Taipei, Taiwan.
Chung-Hsuan LAN erases, manipulates, and recreates photography, readymade images, archival images, and historical objects into mixed media and installations.The artist represents the history of wars, natural disasters, and aviation accidents in the contemporary with his aesthetic to transform our catastrophic moments. These new "monuments" built by the artist from an outsider point of view belong to no one and they don't belong to any ideology, either. And that is what Lan ChungHsuan is seeking in his art.
His recent exhibitions include group shows "War, History, and their Betrayers" at UP Gallery, Hsinchu and "Love Songs" at Each Modern, Taipei in 2020, solo show "Perpetuity's Itinerants" at MIT Award, Taipei, in 2019, and solo show "Dielusion" at 3331 Arts Chiyoda, Tokyo, Japan in 2018. Participated residency programs include 3331 Arts Chiyoda, Tokyo, Japan in 2018 and Arteles Creative Center, Hämeenkyrö, Finland in 2017. Selected awards include Merit Award, TDCC Contemporary Arts Award in 2020 and Excellence Award, Shin Leh Yuan Art Space in 2018.
---
文章更新2021/12/1